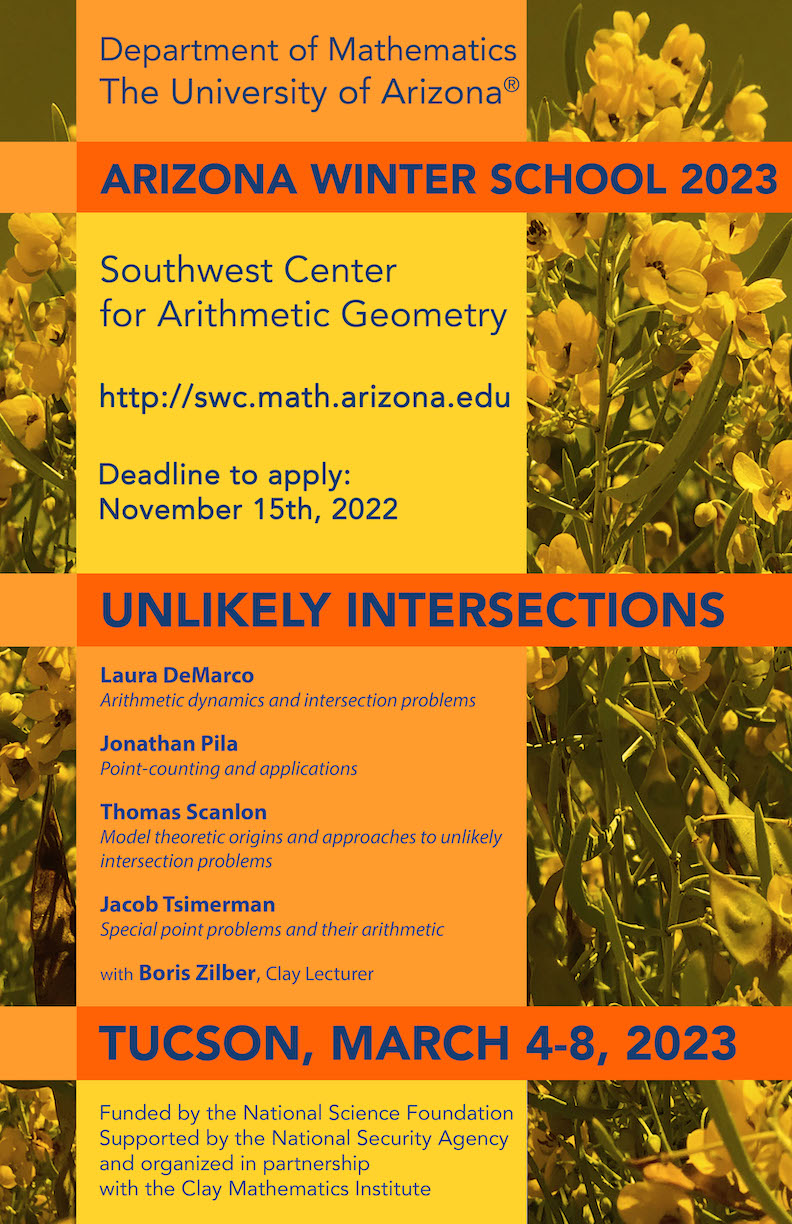 Arizona Winter School 2023: Unlikely Intersections
AWS 2023 will be held March 4-8, 2023 at the University of Arizona in Tucson, AZ.
Application deadline for students was
November 15th, 2022
. The registration deadline for senior participants (postdocs, faculty) was
December 15th, 2022
.
Registration is now closed.
All participants must abide by the University of Arizona nondiscrimination and anti-harassment policy.

Please refer to University of Arizona academic calendars for the tentative dates of future Winter Schools. (The AWS begins on the first day of the University of Arizona's Spring Recess in any given year.)
Courses:
with Clay lecturer
Problem sessions:
Project assistants:
Study Group Leaders
COVD-19 Policy
These guidelines are based on the current pandemic conditions and are subject to change as we continuously monitor the situation.

properly fitted, surgical grade or higher (e.g. KF94, KN95, N95) mask for the remainder of the conference. We reserve the right to require masks in the evening sessions and/or lecture hall should the situation merit them.