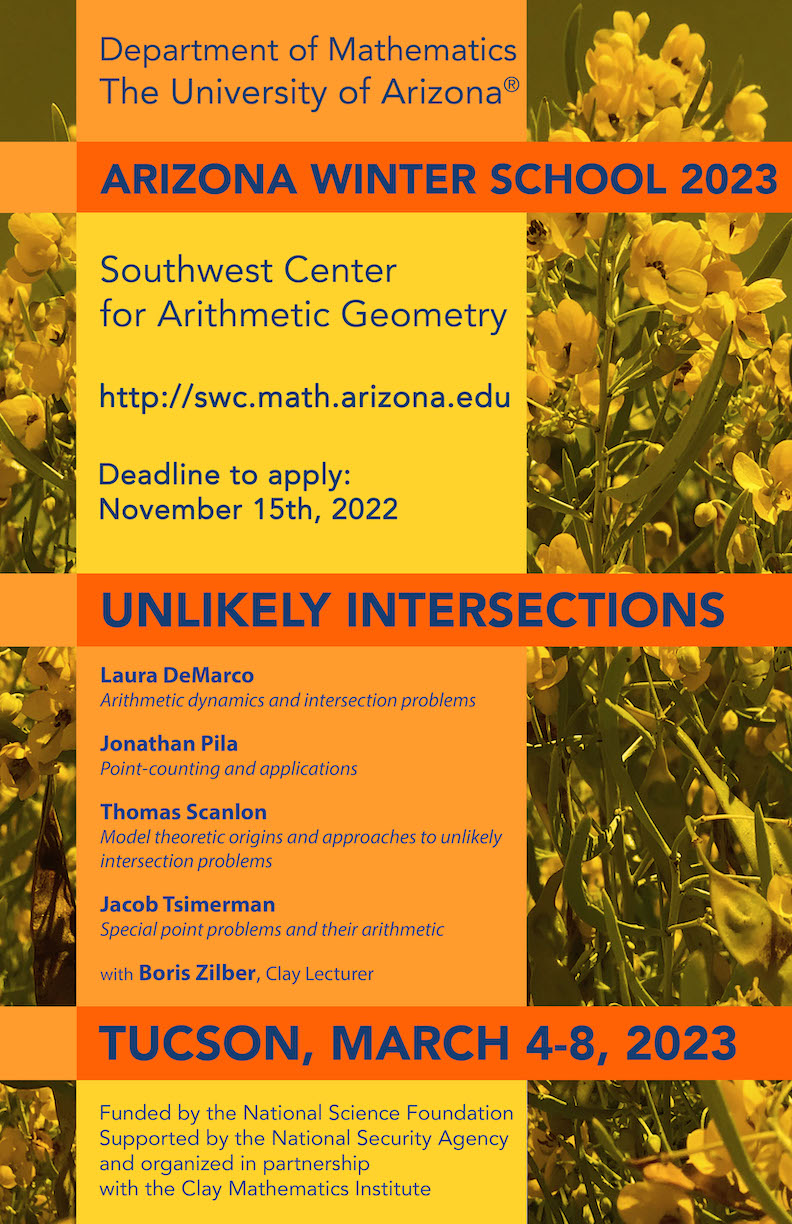 Arizona Winter School 2023: Unlikely Intersections
AWS 2023 will be held March 4-8, 2023 at the University of Arizona in Tucson, AZ.
Application for funding is now closed.
Application deadline for students was
November 15th, 2022
. The registration deadline for senior participants (postdocs, faculty) was
December 15th, 2022
.
Registration is now closed.

For more information go here.
Courses:
Organizers: Alina Bucur, Anthony V&aacuterilly-Alvarado, David Zureick-Brown (main program) with Brandon Levin and Hang Xue.
Funded by the
National Science Foundation
, supported by the
National Security Agency,
and organized in partnership with the
Clay Mathematics Institute
.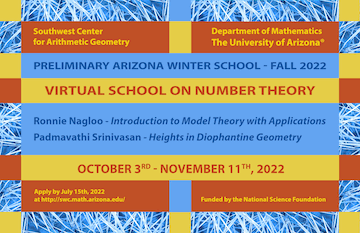 ---
Preliminary Arizona Winter School 2022: Heights and Model Theory
The Preliminary Arizona Winter School (PAWS) is a virtual program on topics related to the upcoming AWS, with an intended audience of advanced undergraduate students and junior graduate students.

PAWS 2022 will be held October 3rd — November 11th, 2022 and will consist of two concurrent six-week lecture series.
For
course information, videos, and problem sets
go
here
.
Organizers: Renee Bell, Isabel Vogt, Hang Xue, with Alina Bucur, Brandon Levin, Anthony V&aacuterilly-Alvarado, and David Zureick-Brown.
Funded by the National Science Foundation.